THE
MUTANT
RAIN
FOREST
ISSUE:
Be sure to read
INEVITABLE

by Sanford Meschkow

by John Shirley
Don't forget to read
THE RECIDIVIST

by Brian "Flesheater" Stoneking

Dare to read
LATE NIGHT EXTERMINATOR

by Vincent Daemon
All four of these stories are now archived here in the current issue of the FREEZINE. Be sure to Subscribe and Follow this blog to keep updated on the remaining poems due out beginning right now by Bruce Boston. This issue features original art by: Will Ferret, Jesse Stevens, Jason Heckenliable, Marge Simon, Kara Koma, & Shasta Lawton.

Wednesday, March 10, 2010
WAITING FOR THE END: 7
by Vincent Daemon

CAUTION:
GRAPHIC CONTENT
FOR MATURE
READERS ONLY:
MUST BE 18 OR OVER
TO ENTER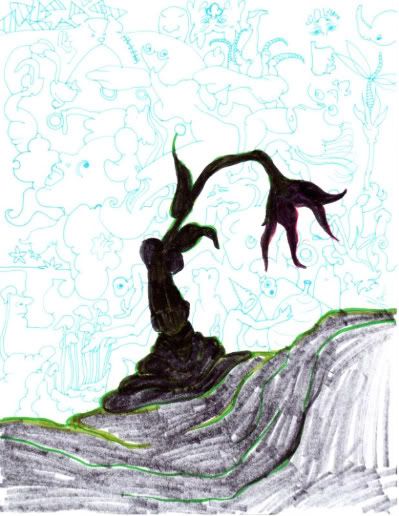 Click to read
Chapter 7
WHERE EAGLES DARE


Archive of Stories
and Authors
Brian "Flesheater" Stoneking's
THE MEMORY SECTOR
Brian "Flesheater" Stoneking currently
resides in the high desert of Phoenix,
Arizona where he enjoys campy horror
movies within the comfort of an Insane
Asylum. Search for his science fiction
stories at The Intestinal Fortitude in
The Memory Sector is his first
appearance in the Freezine of
Little is known of the mysterious
Owen R. Powell (oftentimes referred
to as Orp online). That is because he
usually keeps moving. The
story
Noetic Vacations marks his
first
appearance in the
Freezine.
Edward Morris's
MERCY STREET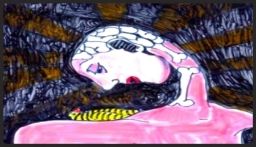 Edward Morris is a 2011 nominee for
the Pushcart Prize in literature, has
also been nominated for the 2009
Rhysling Award and the 2005 British
Science Fiction Association Award.
His short stories have been published
over a hundred and twenty times in
four languages, most recently at
PerhihelionSF, the Red Penny Papers'
SUPERPOW! anthology, and The
Magazine of Bizarro Fiction. He lives
and works in Portland as a writer,
editor, spoken word MC and bouncer,
and is also a regular guest author at
the H.P. Lovecraft Film Festival.
Gene Stewart's