by Blag Dahlia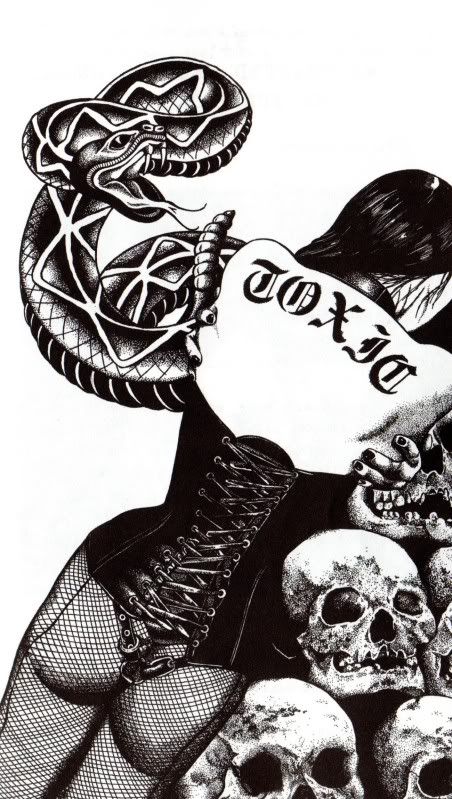 CHAPTER 31: WE ROASTED WEENIES ON THE FUNERAL PYRE





Saturday morning.

The New York sky looks a little greener, the sidewalk's hot with crunchy locusts and God is dead in his heaven. Susy hasn't been home for a week and a half. I didn't notice until this morning, so I guess it was my fault.

The city threw a ticker-tape bon voyage for the boys of Precinct 5-0. It was really inspiring. Elmo and the Harlots roasted weenies on a funeral pyre.

Lucifers Crank came and went, then went to Bangladesh to kick helium. Faust took Hollywood by storm in The Mickey Rooney Story, and Pederast turned the Mars Bar into a home for unwed mothers.

Somewhat like a virgin, the Red Planet hangs in the daytime sky, invisible to the naked eye. The EQ got his new marching orders. Training crossing guards for the Indy 500.

And somewhere in outer space Natasha Romilar finally did stand trial by a jury of her peers. Lizzie Borden spat out the verdict with Genghis Khan looking up her dress -- Not Guilty by Reason of Heredity.

And the Korps played on.

As for me, I've got a pentagram in one hand and a yo-yo in the other. See, this galaxy's a gamble, this galaxy's a trip...