~ PROUDLY PRESENTS ~




EVERYTHING BUT THE OINK
by Keith P. Graham
© by keith p. graham
+ Click Images Below To Begin Reading +
BLOOD ECHO SYMPHONIES
by John Claude Smith
© by john claude smith
TRAP
by Vincent Daemon
© by vincent daemon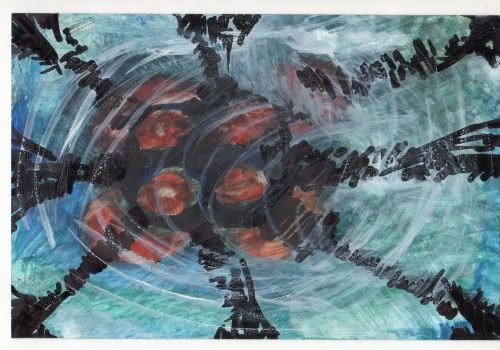 The JULY, 2011 issue of the FREEZINE is a wrap. It will remain archived throughout the rest of August, as well as for the rest of time. That is, insofar as our recently built-up technological empire survives. There are those among us who seem convinced this gleaming technopolis has an extremely limited expiration date; the editors here at the FREEZINE have been informed otherwise. In the future, The Grid will be all that remains of life-sustainable nature on Earth. All those unfortunate enough (depending on how you look at it) to find themselves
off The Grid
during these formative years will perish. Millions will be veritably shoved off The Grid; the poor and the dispossessed. Hundreds of thousands who elect to live off the grid will suffer untimely demises, as well. The reason for this is that the Empire Which Never Ended will have effectively mortally wounded Mother Nature herself—she will simply no longer be around to sustain anyone.
The nanoswarm responsible for possessing me to establish the FREEZINE has reported that the only human survivors will be those who have managed to keep a place officially on the Grid: those accountable human beings with government IDs scanned- and logged- into the database will constitute the
only known survivors
of the human race.
Eventually, there will be pockets of clans who
consider
themselves "off-Grid", but they will effectively be living
on
The Grid nonetheless, by means of having made themselves, in one fashion or another, "invisible" to The Establishment's roving camera-eyes and microphones. The old paradigm of Nature (wild land with sustainable soil to grow plants and support fauna—the great, old-fashioned "outdoors", if you will) shall become an extinct novelty of the past.
Few people alive today are willing to accept this to be true, yet like it or not, 100% of all future vegetation will eventually be
horticulturally cultivated
and kept up exclusively by virtue of the technology human beings built up to support it. Over ninety-nine percent of the former animal kingdom will become extinct (with the exception of a few species maintained and cultivated by humans to suit our various purposes).
In other words,
Technology itself
is destined to become the new "bedrock" of
Father
Nature; (there's a messy divorce ongoing with "Mother Nature" if you haven't noticed, and no one will see hide nor hair from her for thousands of years on this planet—if ever again). The Patriarchal overthrow of the Primeval Order has been underway for generations, and will soon complete its incidental pogrom of the old
flora/fauna
paradigm.
The Bloodhost here has reported that this developing trend is not "cautionary" in the least; on the contrary. It is but a reminder that Nature itself undergoes a constant process of transmutation and natural selection, which continues to evolve well unto this day, of course. The fact that nature's
old paradigm
might eventually become exctinct via its own transmutation is not only perfectly normal, but it also goes to show that it's merely our
perception
of the past and present that distorts our view of the future. The gleaming iconography of technology itself has already stepped in to begin replacing the older natural tones and textures; and so it goes. Plastic will become the new wood. Everything is proceeding and evolving as it should. Work will be the new play. And the human race is here to stay.
JULY, 2011:


Three Little Tales
A thousand thanks go out to our three returning authors for submitting their stories here to be shared with the world.
We begin this issue with the highly anticipated return of Keith Graham, one of the four original "Horsemen of the Freezine". His story EVERYTHING BUT THE OINK kicks off the JULY issue with a prescient tale of genetic hybrids—
chimaeras
—kept imprisoned by the government to be harvested for organ transplants. Keith's tale is a warm, funny, shocking story sure to please our growing legion of devoted readers. If you haven't already read Keith's first story in the Freezine, check the side margin under the ARCHIVE OF STORIES AND
BIOS
—scrolling down will take you to Keith's archived sector.
Next up, we have another story from John Claude Smith, who returns with his second tale for the Freezine, BLOOD ECHO SYMPHONIES. After reading his submission, I realized that the appropriate artwork for it had already been created last year, during the production of Vincent Daemon's apocalyptic splatterpunk novella,
WAITING FOR THE END
. An abstract watercolor of a rock'n'roller onstage at the microphone that I painted never found its proper scene in the serialization of Vince's story. Even back then, I knew it would only be a matter of time until this image found its narrative match. That time is here, now, and the nanoeditors at the Freezine are quite pleased with the merger of this art with J.C. Smith's surreal and cosmic vision of a transcendent experience during a live concert.
The final installment of JULY's trilogy of stories went up early on July 30, intended to fill a newly prepared "Saturday Morning Flash Fiction" slot. Veteran Freezine author Vince Daemon provides a lighthearted glimpse into the darker corner of our wild empire of predatory selection with TRAP. Another abstract watercolor was commissioned, intended to capture the confused viewpoint of the hapless protagonist in the story. The nanoswarm is pleased to have another successful merger of narrative text and visual art for the Freezine's archives, and we here hope our dear readers are briefly entertained by it, as well.
Stay tuned until the next, SEPTEMBER ISSUE, of the Freezine of Fantasy & Science Fiction, available the world over, free of charge, hosted by the globally assimilating internet via blogger, and brought to you by the mysterious benefactors known as the Bloodhost, or nanohorde, sometimes referred to as the nanoswarm, which have somehow infected my nervous system, and possessed me to put this webzine together.

The FREEZINE is maximized to assist both aspiring and established authors integrate themselves into the newly burgeoning eReader revolution. This online fanzine (or "webzine" as I prefer to call it) is a labor of love. All writers of genre fiction are encouraged to submit stories to be serialized by daily installments in a future issue, or (for shorter stories) to be put up as a single posting on a Friday or Saturday. We are dedicated here to promoting the works of writers and to hyperlink directly to their websites and books for sale online. So don't be shy! Why not take a chance with us, and email your story and see what happens? Writers should be concerned about building up a personal fanbase, and the FREEZINE is primed to help do just that. *Click FREEZINE SEEKS STORIES! below for more guidelines.


More surprises are in store, so make sure to bookmark this site and tell your friends and family about it. Thanks again, and see you all in SEPTEMBER.


FREEZINE SEEKS STORIES!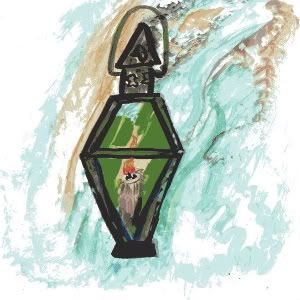 :message from the editors: