the FREEZINE of Fantasy and Science Fiction
authors & artists retain all rights to their work
Illustration above by Shasta Lawton
the
FREEZINE
now features
twenty authors
and over
forty stories
, formatted for easy access on your media interface of choice.
Subscribe and get your daily dose of prose today
, or
Follow by Email
.
Tell a friend
,
there are all sorts of strange and twisted stories
buried in the blog archive
of the FREEZINE
just waiting to be discovered
. Warning:
the tales in the Freezine of Fantasy and Science Fiction may cause unwarranted spells of temporary dizziness
and/or
madness
,
from which a total recovery can only be guaranteed by following on google or facebook
.

Archive of Stories and Authors (cont.)
John Claude Smith's
BLOOD ECHO SYMPHONIES
John Claude Smith's
NOT BREATHING
John Claude Smith writes weird fiction, something between Horror and Magic Realism, most of it psychologically driven. He's had over 40 tales and over 1100 music reviews, interviews, and profiles published. He is currently shopping two novels and a collection to agents and publishers, all while starting the third novel. Gotta keep on keepin' on! Looking forward to Rome in the not too distant future, but for now, just looking for the next short story to be written. Nigel Strange's
PLASTIC CHILDREN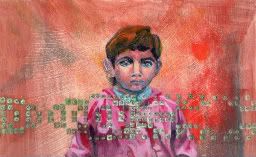 Nigel Strange
lives with his wife and daughter, cats, and tiny dog-like thing in their home in California where he occasionally experiments recreationally with lucidity. PLASTIC CHILDREN is his first publication.J.R. Torina's
THE HOUSE IN THE PORT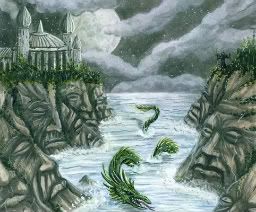 J.R. Torina
was DJ for Sonic Slaughterhouse ('90-'97), runs Sutekh Productions (an industrial-ambient music label) and Slaughterhouse Records (metal record label), and was proprietor of The Abyss (a metal-gothic-industrial c.d. shop in SLC, now closed). He is the dark force behind Scapegoat (an ambient-tribal-noise-experimental unit). THE HOUSE IN THE PORT is his first publication.K.B. Updike, Jr's
THE GOLDEN THIRD EYE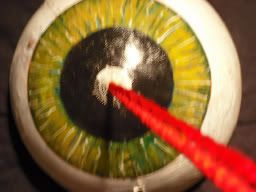 K.B. Updike, Jr.
is a young virgin Virginia writer. KB's life work, published 100% for free: http://individuatechurch.50webs.com/Blag Dahlia's
armed to the teeth
with LIPSTICK
BLAG DAHLIA
is a Rock Legend. Singer, Songwriter, producer & founder of the notorious DWARVES. He has written two novels, 'NINA' and 'ARMED to the TEETH with LIPSTICK'. G. Alden Davis's THE FOLD
G. Alden Davis wrote his first short story in high school, and received a creative writing scholarship for the effort. Soon afterward he discovered that words were not enough, and left for art school. He was awarded the Emeritus Fellowship along with his BFA from Memphis College of Art in '94, and entered the videogame industry as a team leader and 3D artist. He has over 25 published games to his credit. Mr. Davis is a Burningman participant of 10 years, and he swings a mean sword in the SCA.
Shae Sveniker'sA NEW METAPHYSICAL STUDY
REGARDING THE BEHAVIOR
OF PLANT LIFE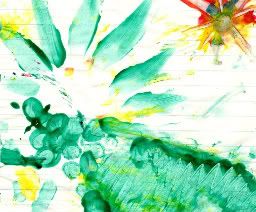 Shae is a poet/artist/student and former resident of the Salt Pit, UT, currently living in Simi Valley, CA. His short stories are on Blogger and his poetry is hosted on Livejournal.
Paul Stuart's
SEA?TV!


Paul Stuart is the author of numerous biographical blurbs written in the third person. His previously published fiction appears in The Vault of Punk Horror and Monstrous: 20 Tales of Giant Creature Terror. His non-fiction financial pieces can be found in a shiny, west-coast magazine that features pictures of expensive homes, as well as images of women in casual poses and their accessories. Consider writing him at paul@twilightlane.com, if you'd like some thing from his garage. In fall 2010, look for Grade 12 Trigonometry and Pre-Calculus -With Zombies.
Rain Grave'sMAU BAST
Rain Graves is an award winning author of horror, science fiction and poetry. She is best known for the 2002 Bram Stoker Award winner for Best Poetry Collection, The Gossamer Eye (along with Mark McLaughlin and David Niall Wilson). Her most recent book, Barfodder: Poetry Written in Dark Bars and Questionable Cafes, has been hailed by Publisher's Weekly as "Bukowski meets Lovecraft..." in January of 2009. She lives and writes in San Francisco, performing spoken word at events around the country. 877-DRK-POEM - Listen. http://raingraves.com/

Icy Sedgwick'sTHE PORCELAIN WOMAN
Icy Sedgwick is part writer and part trainee supervillain. She lives in the UK but dreams of the Old West. Her current works include a ghost story about a Cavalier and a Western tale of retribution. Find her ebooks, free weekly fiction and other shenanigans at Icy's Blunt Pencil.