Archive of Stories
and Authors
Gene Stewart's







Adam Bolivar's

SERVITORS OF THE




Adam Bolivar's

THE DEVIL & SIR







Adam Bolivar's

who has lived in New Orleans and Berkeley,

and currently resides in Portland, Oregon

with his beloved wife and fluffy gray cat

Dahlia. Adam wears round, antique glasses

and has a fondness for hats. His greatest

inspirations include H.P. Lovecraft,

Jack tales and coffee.John Claude Smith's

something between Horror and Magic

Realism, most of it psychologically driven.

He's had over 40 tales and over 1100 music

reviews, interviews, and profiles published.

He is currently shopping two novels and

a collection to agents and publishers, all

while starting the third novel. Gotta keep

on keepin' on! Looking forward to Rome

in the not too distant future, but for now,

just looking for the next short story to

be written.


David Agranoff's
A PLANET OF YOUR OWN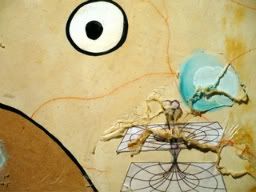 David Agranoff's
THE FALLEN GUARDIAN'S MANDATE
David Agranoff is the author of the
vegan and tireless environmentalist.
His contributions to the punk horror
scene and the planet in general have
already established him as a bright
new writer and activist to watch out
for. The Freezine of Fantasy and
Science Fiction welcomes him and
his defiant vision open-heartedly.
David is a busy man, usually at work
on several different novels or projects
at once. He is sure to leave his mark on
a world teetering over the edge of
ecological imbalance. David's latest
books include the Wuxia -Pan
(martial arts fantasy) horror
[Deadite Press, 2014]

Daniel José Older's
urban storytelling takes root at the
crossroads of myth and history.
With sardonic, uplifting and often
hilarious prose, Older draws from
his work as an overnight 911 paramedic,
a teaching artist & an antiracist/antisexist
organizer to weave fast-moving, emotionally
engaging plots that speak whispers and
shouts about power and privilege in
modern day New York City. His work
has appeared in the Freezine of Fantasy
the collection Sunshine/Noir, and is
featured in Sheree Renee Thomas'
When he's not writing, teaching or
riding around in an ambulance,
Daniel can be found performing with
his Brooklyn-based soul quartet
ridiculous and disturbing world
of EMS can be found HERE.
Johnny Strike'sAS YOU WISH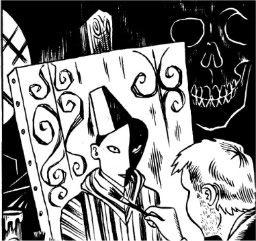 Johnny Strike'sNIGHT FLAMERS
Johnny Strike'sTHE HOMELESS MUTANTS
Johnny Strike will beat you with his guitar and leave you lying in the gutter wishing you had never dared enter his under ground world of fake passports, lucky amulets, rain soaked hotels, and occult mystique. If you don't leave nice comments under his story, he's sure to sic his band CRIME on you. He also wrote the novel Ports Of Hell (Headpress), recommended by William S. Burroughs. You don't receive kudos from William Lee himself unless you are the epitome of cool. Besides, have you listened to CRIME's album Exalted Masters? It was released in 2007 on the Crime Music label, on vinyl only, featuring a slew of their old rare hits. Its real punk music from seasoned veterans. Now go track yourself down a copy before its out of print. The Freezine of Fantasy and Science Fiction is proud to host the story that contains the line which titles his first collection, A Loud Humming Sound Came From Above (Rudos and Rubes).
Paul Stuart's
SEA?TV!
Paul Stuart is the author of numerous biographical blurbs written in the third person. His previously published fiction appears in The Vault of Punk Horror and Monstrous: 20 Tales of Giant Creature Terror. His non-fiction financial pieces can be found in a shiny, west-coast magazine that features pictures of expensive homes, as well as images of women in casual poses and their accessories. Consider writing him at paul@twilightlane.com, if you'd like some thing from his garage. In fall 2010, look for Grade 12 Trigonometry and Pre-Calculus -With Zombies.

Rain Grave'sMAU BAST
Rain Graves is an award winning author of horror, science fiction and poetry. She is best known for the 2002 Bram Stoker Award winner for Best Poetry Collection, The Gossamer Eye (along with Mark McLaughlin and David Niall Wilson). Her most recent book, Barfodder: Poetry Written in Dark Bars and Questionable Cafes, has been hailed by Publisher's Weekly as "Bukowski meets Lovecraft..." in January of 2009. She lives and writes in San Francisco, performing spoken word at events around the country. 877-DRK-POEM - Listen. http://raingraves.com/

Icy Sedgwick'sTHE PORCELAIN WOMAN
Icy Sedgwick is part writer and part trainee supervillain. She lives in the UK but dreams of the Old West. Her current works include a ghost story about a Cavalier and a Western tale of retribution. Find her ebooks, free weekly fiction and other shenanigans at Icy's Cabinet of Curiosities.

Blag Dahlia's
armed to the teeth
with LIPSTICK
BLAG DAHLIA
is a Rock Legend. Singer, Songwriter, producer & founder of the notorious DWARVES. He has written two novels, 'NINA' and 'ARMED to the TEETH with LIPSTICK'.
G. Alden Davis's THE FOLD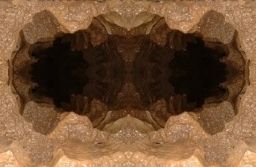 G. Alden Davis wrote his first short story in high school, and received a creative writing scholarship for the effort. Soon afterward he discovered that words were not enough, and left for art school. He was awarded the Emeritus Fellowship along with his BFA from Memphis College of Art in '94, and entered the videogame industry as a team leader and 3D artist. He has over 25 published games to his credit. Mr. Davis is a Burningman participant of 10 years, and he swings a mean sword in the SCA.
Shae Sveniker'sA NEW METAPHYSICAL STUDY
REGARDING THE BEHAVIOR
OF PLANT LIFE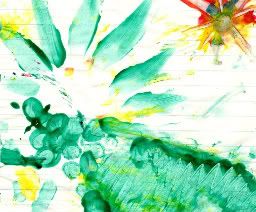 Shae is a poet/artist/student and former resident of the Salt Pit, UT, currently living in Simi Valley, CA. His short stories are on Blogger and his poetry is hosted on Livejournal.
Nigel Strange's
PLASTIC CHILDREN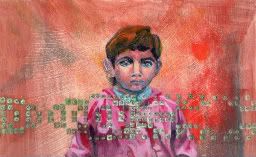 Nigel Strange
lives with his wife and daughter, cats, and tiny dog-like thing in their home in California where he occasionally experiments recreationally with lucidity. PLASTIC CHILDREN is his first publication.
J.R. Torina's
THE HOUSE IN THE PORT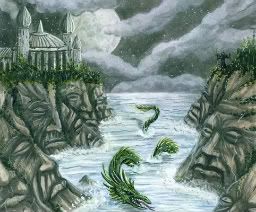 J.R. Torina
was DJ for Sonic Slaughterhouse ('90-'97), runs Sutekh Productions (an industrial-ambient music label) and Slaughterhouse Records (metal record label), and was proprietor of The Abyss (a metal-gothic-industrial c.d. shop in SLC, now closed). He is the dark force behind Scapegoat (an ambient-tribal-noise-experimental unit). THE HOUSE IN THE PORT is his first publication.
K.B. Updike, Jr's
THE GOLDEN THIRD EYE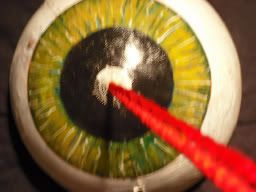 K.B. Updike, Jr.
is a young virgin Virginia writer. KB's life work, published 100% for free: http://individuatechurch.50webs.com/