Proudly Presents
SKY PIRATES
by John Shirley
©
by john shirley
click pic to begin reading Part 1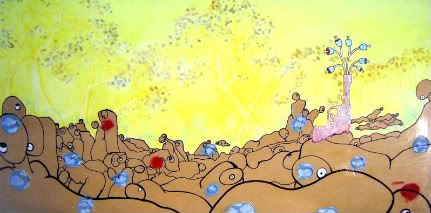 NIGHT FLAMERS
by Johnny Strike
©
by johnny strike
A PLANET OF YOUR OWN
by David Agranoff
©
by david agranoff
FAREWELL TOUR
by Keith Graham
©
by keith graham
THE FREEZINE OF FANTASY AND SCIENCE FICTION WILL FEATURE
A NEW ISSUE
EVERY
OTHER
MONTH, FOR A TOTAL OF SIX ISSUES A YEAR, GIVE OR TAKE. THE EDITORS ARE STRIVING TO MAINTAIN HIGHER QUALITY AND GIVE READERS TIME TO CATCH UP WITH ARCHIVED STORIES. BETWEEN NOW AND THE END OF AUGUST, JULY'S ISSUE FEATURING
THE PREMIERE OF JOHN SHIRLEY'S SKY PIRATES
WILL BE SHOWCASED HERE FOR ALL TO DISCOVER AND ENJOY.
STAY TUNED FOR SEPTEMBER WHEN THE FREEZINE UNVEILS SHOCKING NEW MATERIAL FROM SURPRISE GUEST AUTHORS.
WE AT THE FREEZINE ARE DEDICATED TO SHOWCASING THE LATEST IN CUTTING EDGE SPECULATIVE FICTION. IF YOU ARE A PUBLISHED AUTHOR AND WISH TO SHOWCASE YOUR MATERIAL IN A FUTURE EDITION OF THE FREEZINE, PLEASE CONTACT THE EDITORS AT
FREEZINEFANTASYSCIENCEFICTION@GMAIL.COM
.
DO IT EVEN IF YOU AREN'T A PUBLISHED AUTHOR. TO CATCH UP WITH WHAT THE FREEZINE IS ALL ABOUT, GO
HERE
.
Thank you to all the FOLLOWERS who dared to join up. Without you this endeavor would be futile. Please remember to spread the word about this free online publication. With your help, the editors and myself will be better armed to multiply the meme of cutting edge speculative fiction into a worn down world that seems to be on the verge of swallowing itself whole.
HELP US ALL OUT
and tell all your friends and fellow writers, dreamers, pirates, and poets about this thing. Together we can generate enough windpower to fill the sails of this WebShip, and set it aloft upon the choppy waters of speculative literature.
In addition, heartfelt Thanks go out to John Shirley, Johnny Strike, David Agranoff, and Keith Graham for submitting your prose. Without you we would never have been able to get this ball rolling. The nanofleet is assimilating your material "to stockpile their dreamscape with"--whatever
that
means...